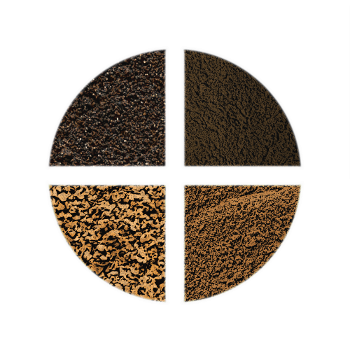 Grit
It's all in the name. Dirty, gravelly, and ragged.

In this library you will find a myriad of gritty movement sounds derived from 4 different granularities: Course, Medium, Fine, and Ultrafine. There are sweeps, smears, crushes, scatterings, drops, scrapes, rubs, and more, with multiple variations of each. The assets chain together particularly well so that you can use them to make long continuous runs.  The timbre and dynamics of these sounds lend them to be used for many different designs than just scrapes and scratches, such as movement in snow or sand, powerful bursts, high energy flames, shifting heavy objects, large beast vocalizations (dragons, anyone?), and more. As well, their metadata is organized conveniently to allow you to grab chunks of variations on similar movements and drop them into your favorite audio implementation software for quick assignment to random containers or sequences for an asset or call. 

This library will almost always find itself being thrown into a creative media project one way or another. Its full of a particular cornerstone sound that is essential to any sounds designer's toolbox.  And with such a variety and versatility to explore, we promise it will serve you well.
353
WAVs +
UCS-compliant metadata
96kHz / 24-Bit
Mono
Ver 1.0
Tracklist