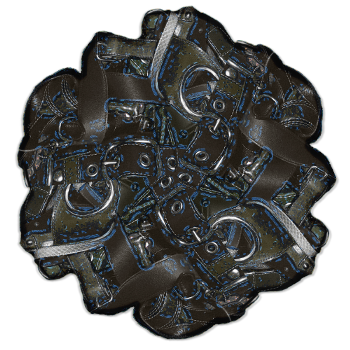 Quirboilly
Quirboilly (cuir bouilli) is in reference to the traditional state of leather before it was commonly worked to produce various components in armor.  When you need that extra close, intimate boost to your leather and metal clothing/material Foley, reach for this library. Excellent at grabbing the listener's attention and really lighting up the brain, these sounds were designed to capture the nuance and detail of various leather textures and items, decorated with metallic accessories and fallalery.
Each item was worked and re-worked in all manners of handling to pull out the crepitation and squeaks, course and fine grains, flops and rigids hits, and plenty of clanks and clacks of rivets, buckles, clasps, and other metal components knocking together. Beyond the many handling sounds, there are specific drops and light impact sounds of two different proximities. As impacts are quite commonly needed for Foley and creative designs, we were sure to capture them for these rich textured leather and metal items.
Chock full of frequency content, take your drama, historic, medieval, armor, 80's, rockumentary, and all other leather-and-metal-bound projects to the next level.
538
WAVs +
UCS-compliant metadata
192kHz / 24-Bit
Mono
Ver 1.0
Tracklist